So What's My Story? 
I never really planned my path in  instructional design, e-learning and leadership development. I started my career in Brand Management and Marketing.  I wanted to make TV commercials, print ads,  and pretty new packaging--which I did for about 15 years.
I worked on some of the biggest global brand names in consumer products, but something happened along the way.  Whenever new hires joined my team, they were often assigned to me.  Or whenever my department had training needs, I was asked to lead the development of the training and materials.   My bosses kept saying I was their "go-to" person for training, and that I had a good instinct for untangling things for new people.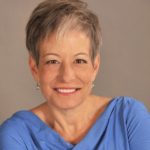 One day I was asked to lead the development of a leadership and learning system for a large marketing organization.  It was a new role for my company, which was going through a major reorganization and relocation out of New York City.  That pretty much set my path as an organizational development professional.
Luckily I met Jill Semegran, a change management and organizational development consultant, during that project.  I was Jill's client and after the company relocated, Jill and I began working together. Over the past 12 years Jill and I have helped clients elevate the performance of their teams.  We've been privileged to  work with many of our clients for over 10 years.
Here are some examples of the client initiatives we have supported:
Learning System Strategy and Development
New Hire Orientation and On-Boarding
On-the-Job Training
Vendor Relationship Management
Health and Safety System Training
New Manager Training
Situational Leadership Training
High Team Building and Communication
Corporate Culture and Values Development and Communication
Change Management and  Communication
We've worked on projects for the following clients: Revlon Inc., the Altria Group, Inc., Omnicom Group, GMR Marketing, Marina Maher Communications, Mbira Technologies, Korman Marketing Group, and Heartshare/St. Vincent's Services.  As associates of FlexPaths we've supported projects in the insurance industry and a major hospital corporation.
If you are interested in my educational credentials, here they are:
BA, Northwestern University
MBA, New York University
Certified Expert Facilitator (DDI)
Certified Facilitator 5 Behaviors of a Cohesive Team (with DiSC®)
And I worked in Brand Management at the following companies:
Colgate Palmolive Company (household products, Palmolive brands)
Carter Wallace Company (family planning products, Trojan Condoms, First Response pregnancy and ovulation predictor tests)
Philip Morris USA (Marlboro)