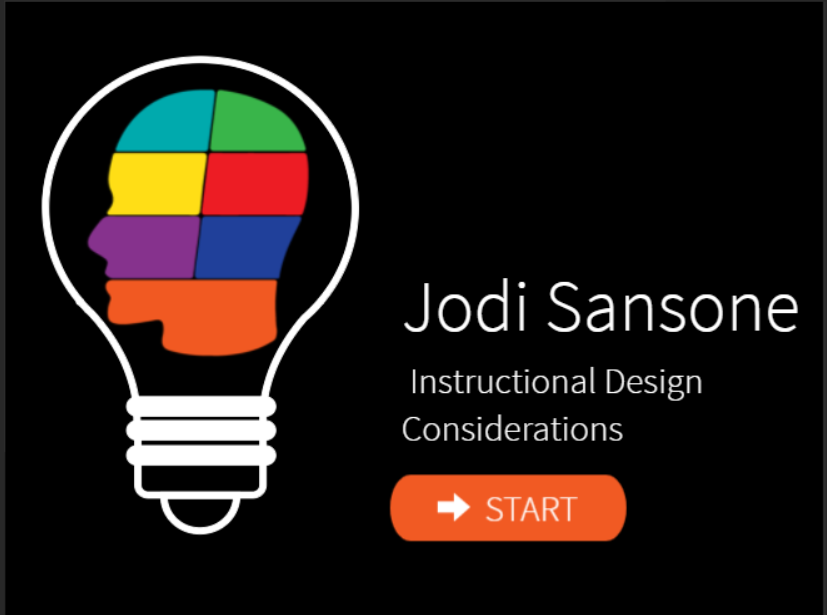 Last week I was chatting with a potential new client and he asked me to provide an overview of my approach to instructional design. I was sketching out my answer and it occurred to me that my answer would make a great info graphic.
So here's a quick e-learning course on the things I think about when I am starting a new instructional design project.  Take a look and let me know what you think!  I'm always looking for new ways to think about things.
This quick-hit course touches on using ADDIE, adult learning considerations, delivery methods, curriculum structure, and learning style preferences.