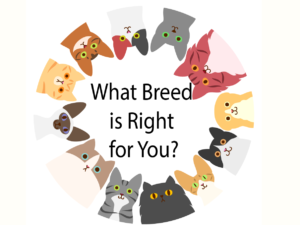 A couple weeks ago I developed a demo for an E-Learning Heroes Challenge (#201) on using subtle animations in e-learning.
I thought a lot about what "subtle" meant.  My interpretation was that subtle meant the animation was understated, but effective.  Sometimes animation is really overdone–the more something moves the more annoying it is.  So I decided to develop one mini-course and play around with two different animations to see if I could differentiate between "subtle" and "not-so-subtle.
My topic was choosing the cat breed that is right for you, and I used different audio to create a mood and different animation speeds and effects.  The other fun thing I used was a feline ipsum lorem generator–as I said, it was just a fun demo!  Have fun checking them out!