Articulate.com Elearning Challenges
Here are some examples of my submissions to the Articulate.com E-Learning Weekly Challenges. They give us a chance to learn and try new things  Have fun!
ELH# 191 Interactive Tables Party Girls Game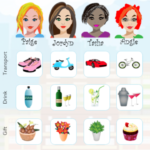 ELH# 190 Interactive Coloring Book Fish Tank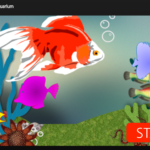 Living Coral File Download
Pantone Color of the Year Living Coral was the inspiration for this demo.  I'm not sure all the fish would be found in the coral reef together, but it was fun working with the art and making the parallax effect, inspired by Sarah Hodge at Slide Sugar.   Here's my file to download if you want to see how I made it.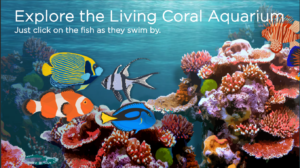 Tarot Card Reading File
This is one of my most downloaded projects–and one I had a lot of fun developing.  So click here if you would like to check out how I simulated the tarot reading.